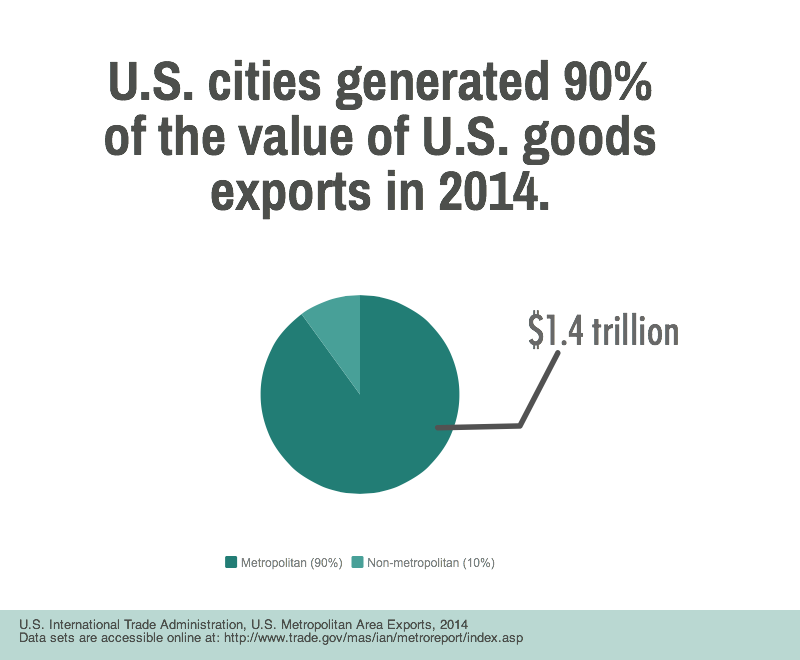 U.S. metropolitan areas drive national output. The largest 100 regions generate three-quarters of our GDP, supporting 90% of advanced industrial jobs and producing the ideas behind 92% of patents.
U.S. metropolitan areas are also exporting powerhouses, accounting for nearly 90% of U.S. merchandise exports every year since 2009. In 2014, U.S. metropolitan areas exported $1.4 trillion of goods. Click to see the top 25 compiled by the U.S. International Trade Administration.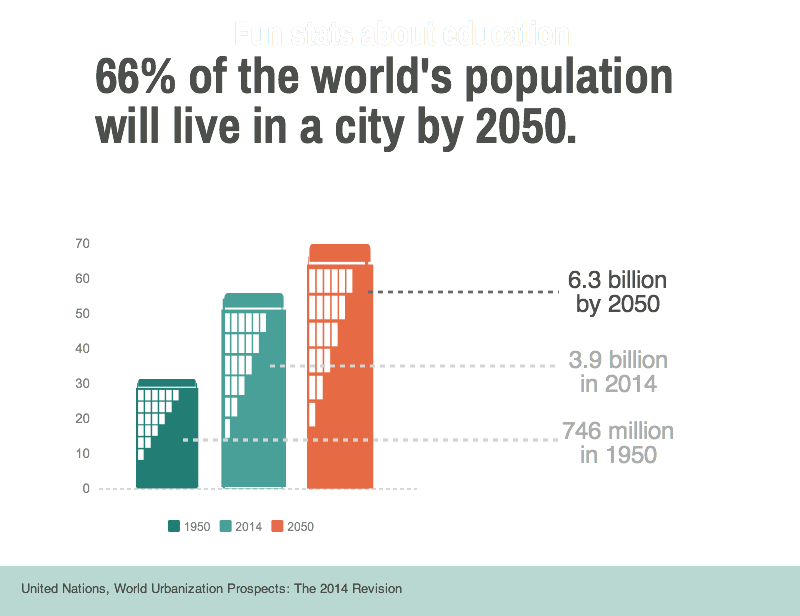 The Chicago Council on Global Affairs launched a report earlier this year, On Global Cities, which underscored that global cities around the world are the hubs in the network of global commerce.
And they are only growing. By 2050, some 2/3 of the world's population is projected to live in cities. 80% of Americans already do.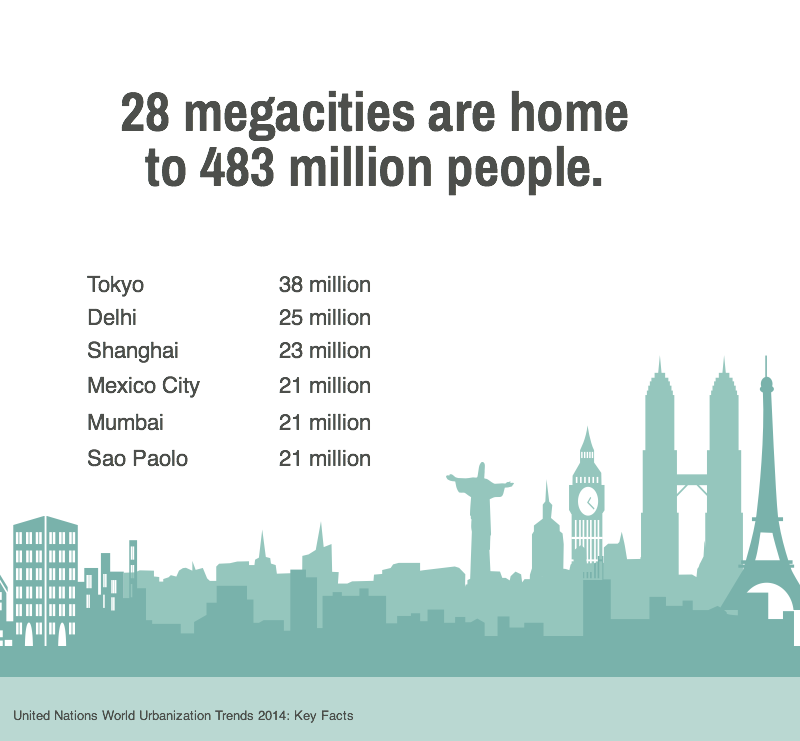 The most rapid urbanization is happening in low- and middle-income countries. Africa is expected to increase its urban population from 40% to 56% by 2050. Asia will expand from 48% to 64% of its population living in cities by 2050.
India, China and Nigeria together contribute to one-third of projected growth of the world's urban population, adding 404 million, 292 million and 212 million respectively.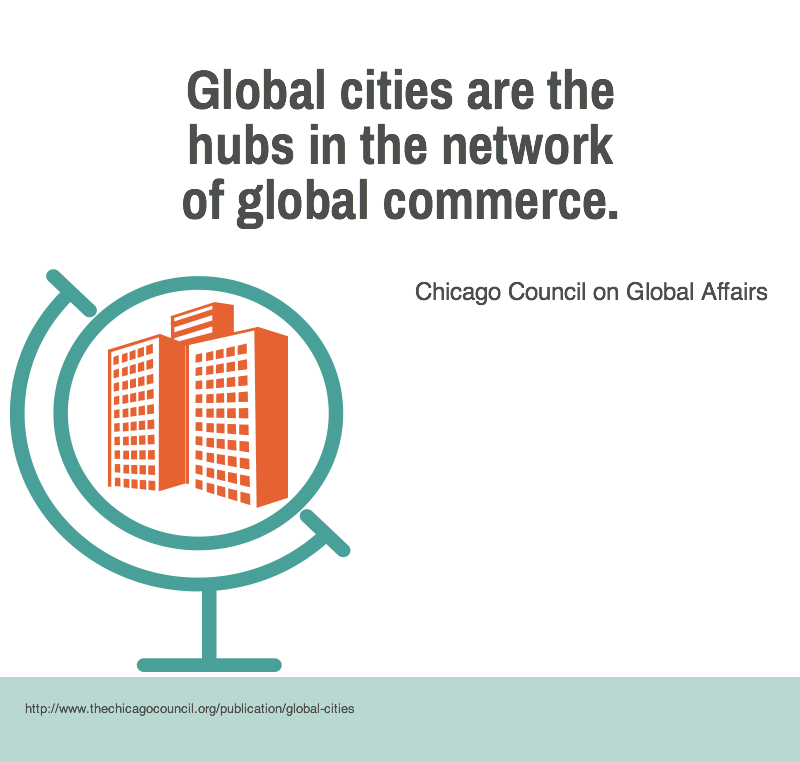 A deeper understanding of what goods, services and ideas are produced in U.S. cities and how they are traded globally with other cities will provide a critical foundation for future trade policies, which should be designed to help U.S. cities compete in the global economy.
Sources:
Metro Freight: The Global Goods Trade that Moves Metro Economies, Brookings Institution
U.S. Metropolitan Area Exports, 2014, U.S. International Trade Administration
On Global Cities, Chicago Council on Global Affairs
World Urbanization Prospects: The 2014 Revision, United Nations
This post was published originally by Andrea Durkin for Progressive Economy.
The featured photo is by Desiree Peters for Unsplash.